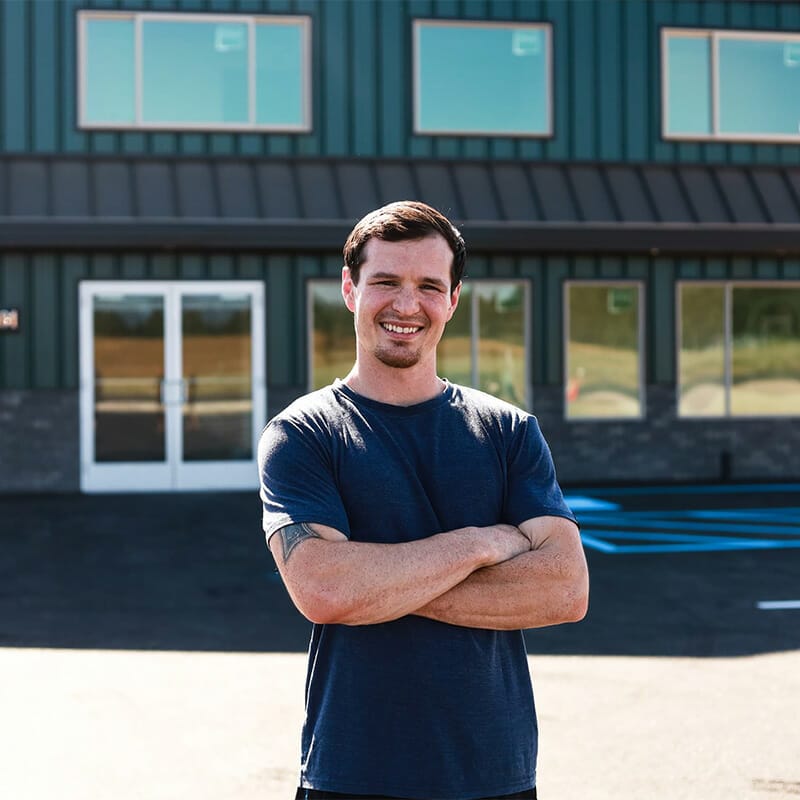 Our founder
Braden Mowry
When I began doing CrossFit back in 2011, I realized quickly that I did not understand my body very well. Even as a high level athlete I had major deficiencies in my mechanics and body awareness. I quickly became passionate about understanding my body and performing movement well, building a base of strength, mechanics and mobility. My mind at the time was on competition and I wanted to reach my full potential. Dedicating myself to CrossFit built a foundation of fitness in my body that absolutely changed my function. I started to value coaching and I became more focused on longevity and how optimizing a person's movement and nutrition was the pursuit of "health and wellness". I became the strongest, the most flexible and functional I had ever been. CrossFit taught me to dig deep and push hard but to take care of my body for long term performance. I've learned to balance intensity and recovery by putting in the right effort and being patient for results. A desire grew to build a business to help others carry out this vision in their own lives. I also want to help people reach their full potential. I also want to give people hope who have given up on their own growth. Owning and coaching at AVID CrossFit is an opportunity to provide an environment with excellent coaching in a fun structure that is truly the best way of pursuing health.
I've been a competitive athlete for as long as I can remember from tee-ball to collegiate track & field. So when I graduated from UI and sports were officially done for me I was at a loss what to do with myself. A year later I tried my first CrossFit class. I was incredibly humbled and immediately hooked. I discovered how unbalanced I was as an athlete and how much I missed having a team but soon CrossFit had me becoming the most well-rounded I had ever been and gave me a new sense of community. After experiencing this transformation myself I knew I wanted to help others find that same confidence by becoming a coach. It's a privilege to have a hand in helping people discover what they're capable of and watching that confidence spill over into life outside of the gym.
I started CrossFit in 2018 when Avid first opened. When I started, my posture and range of motion was atrocious. As I stayed consistent, I started to reach goals and see improvements that I never imagined I could. I was a volleyball coach for 2 years, so teaching kids at their level while creating a fun environment is something I enjoy. I became a coach because I have a desire to help others reach their goals in both health and fitness. I love CrossFit because it is universal and can be done by someone at any level, even kids.
Get started
Click the button below to book a free intro. See if AVID CrossFit is right for you.
Fill out the form below to get started
Take the first step towards getting the results that you want
Free Intro